Kundalini Energy Awakening Practices | What is Kundalini | How do I awaken Kundalini | Yoga
Dear Ones,
Several major types of blockages can exhaust one's life force:
Soul blockages are negative karma that one and one's ancestors have created in all lifetimes, including current lifetimes and all past lifetimes. Negative karma is created by hurtful, harmful actions, behaviors, speech, and thoughts, such as killing,
injuring, cheating , stealing, negative body language, gossiping, complaining, and much more.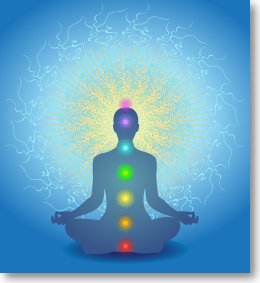 Kundalini Energy, Awakening, Practices, What is
Kundalini, How do I awaken Kundalini , Heal, Love,
Master Sha, Yoga, tao, Taoism, Ming, men,
Buddhism, Buddhist, golden urn, snow mountain
Heart blockages include impurities such as selfishness, greed, desire for fame or money,
unworthiness, and much more.
Mind blockages include negative mind-sets, negative attitudes, negative beliefs, ego, attachments, and much more.
Emotional blockages include anger, anxiety, depression, guilt, worry, grief, fear, and much more.
Body blockages include matter blockages and energy blockages, such as tumors, cysts, inflammation, and more.
Any of these blockages will affect one's life. In Soul Mind Body Science System, I emphasize the importance of kundalini practice because it helps remove these blockages.
The kundalini is a very important area for developing energy for healing, rejuvenation, and longevity. The kundalini, as it is called in yoga practice, is located in front of the tailbone. More specifically, from your navel, imagine a line going directly through your body to your back. Divide this line into thirds. Go inside from your back one-third of the way. From there, go down 2.5 cun. That is the center of your kundalini.
The kundalini is a fist-sized energy center. In Buddhist practice, this area is named the Snow Mountain Area. In Taoist practice, it is named the Golden Urn. In traditional Chinese medicine, this area is named the Ming Men Area. "Ming" means life. "Men" means gate. The Ming Men is divided into Ming Men fire and Ming Men water. Ming Men fire is the most important yang in the body. Ming Men water is the most important yin in the body. Ming Men fire and Ming Men water are the life force for a human being. This life force area is the kundalini.
Kundalini, Snow Mountain, Golden Urn, and Ming Men are different names for the same thing. Their essence is the same. This area is a life force source and storehouse.
In the video, I will lead everyone to do Ming Men practice for boosting energy, stamina, vitality, and immunity, as well as healing the spiritual, mental, emotional, and physical bodies.
With love and blessing,
Master Sha








Kundalini Energy, Awakening, Practices, What is Kundalini, How do I awaken Kundalini , Heal, Love, Master Sha, Yoga, tao, taoism, ming, men, Buddhism, buddhist, golden urn, snow mountain